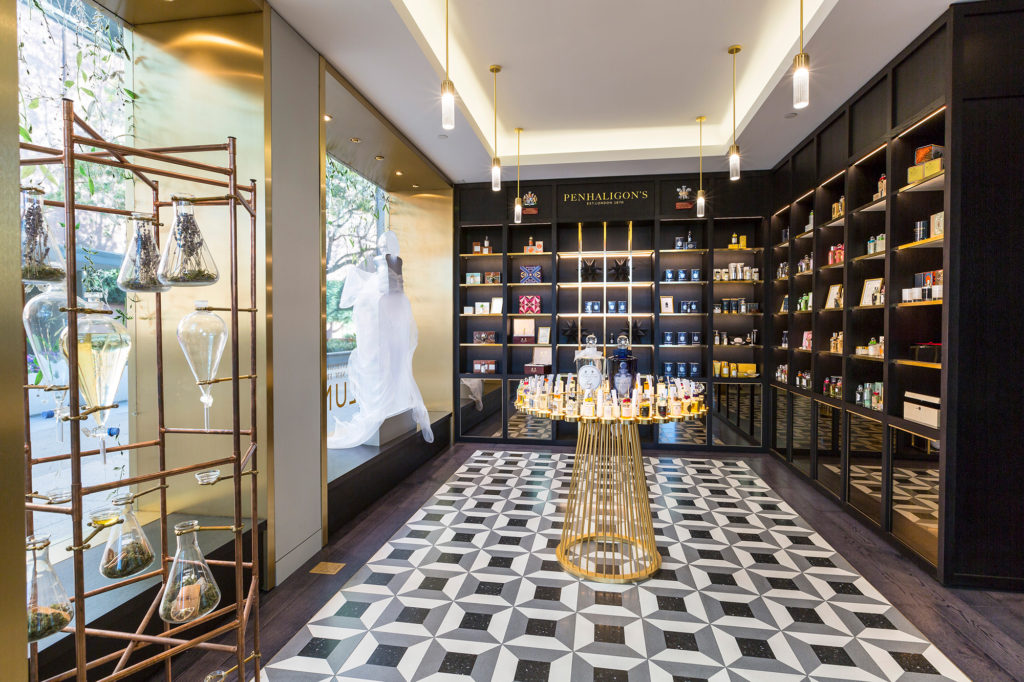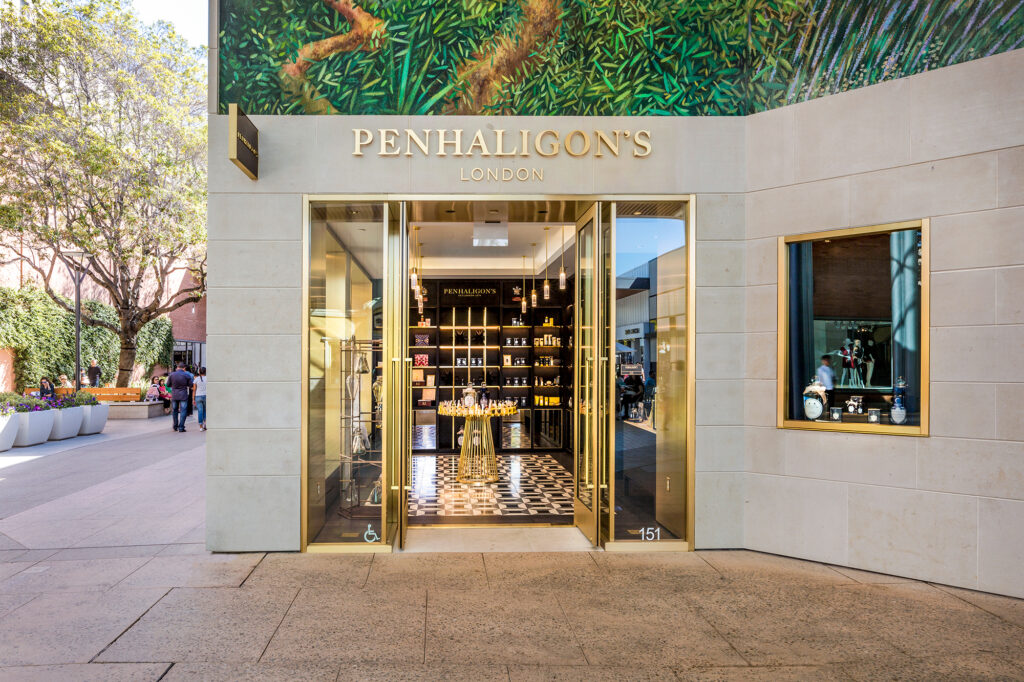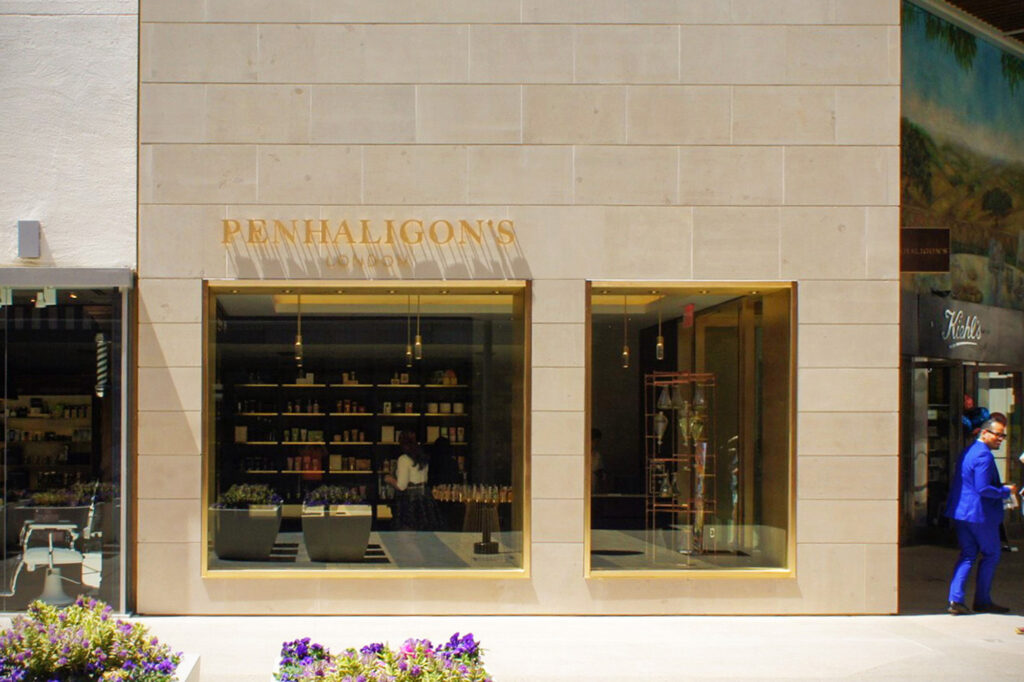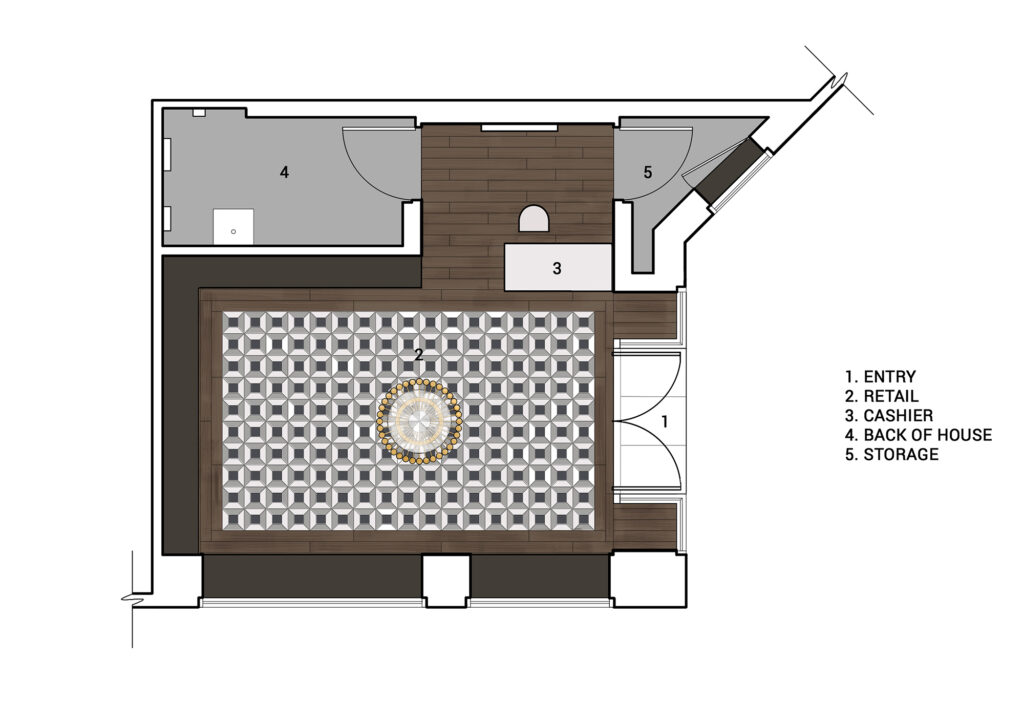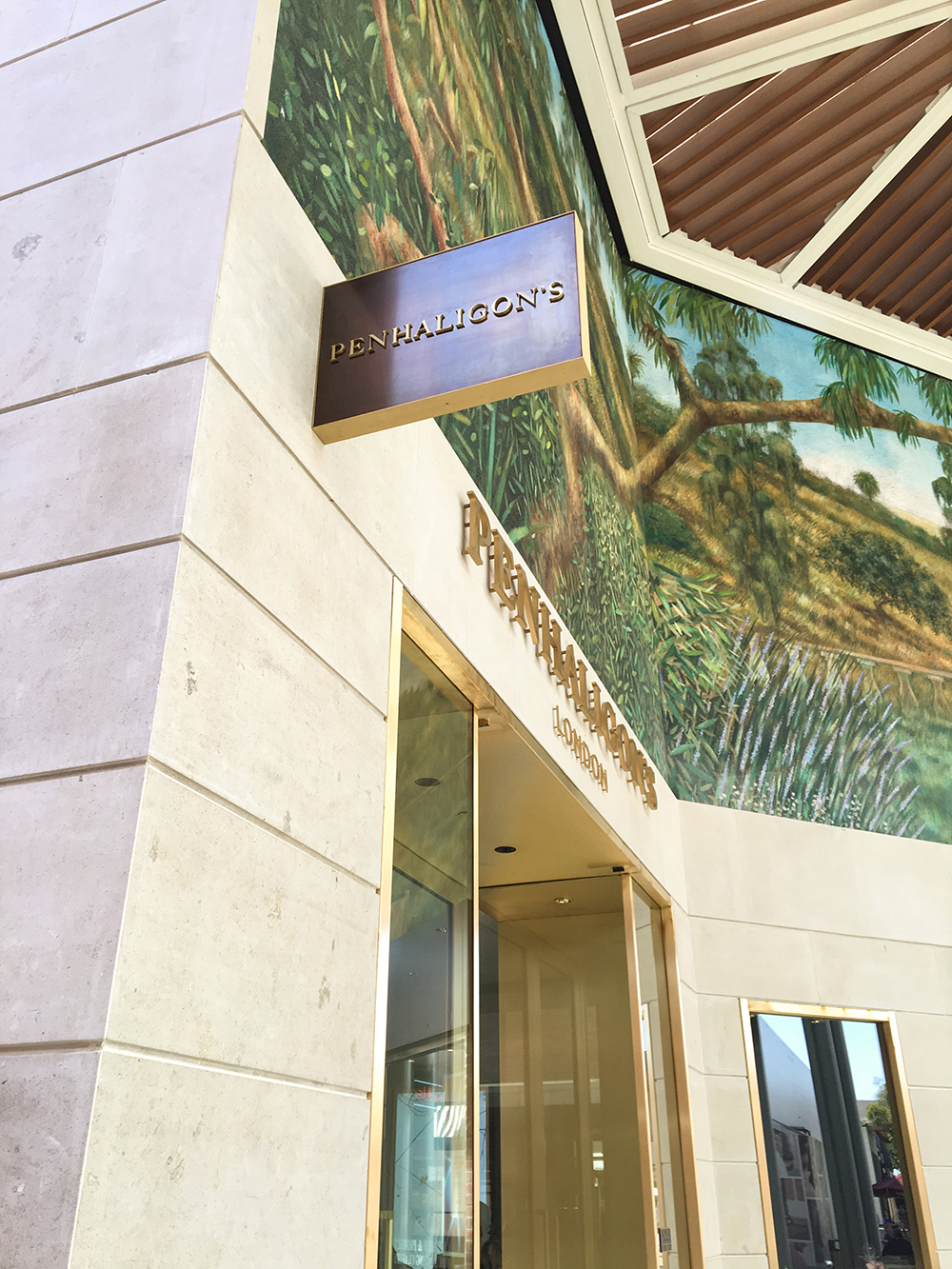 Collaborators
Owner's Representative: K2 Consultancy
General Contractor: James Barb Construction
Mechanical Electrical and Plumbing Engineering: Breen Engineering
Penhaligon's
The British luxury perfume house Penhaligon's (established London 1870) was planning their Northern California debut with a new boutique store in Palo Alto, CA. They chose a luxury outdoor shopping center in Stanford, CA, where the 436 SF tenant space required a sophisticated plan to feature displays and a careful hand to convey the sophisticated brand and luxurious quality.
As part of NCA Studio's holistic approach to project delivery, we operated as both the Executive Architect and local Project Manager. The exceptional quality standards, and tight schedule required a thoughtful design, high level of international coordination, organization, and guidance to develop the design, source local and international materials, work through landlord review process, coordinate with the overseas Clients, and manage the extensive amount of owner supplied materials. Through our expertise in design, project delivery and extensive knowledge of the California building industry, we were able to take this project through design and deliver this refined jewel box in a six week construction schedule.
The result was a delicate and sophisticated space that is reminiscent of nature's scents with the elevated elegance of the brass finishes, delicate lighting and the flooring pattern in duet with the chemist-style shelving on the walls. A sophisticated blend of color and materials palette of brass, stone, and wood were chosen to mirror the brand's elegance and express a timeless contemporary feel. Each perfume type is illuminated on a central brass profile table and delicately displayed on the brass and fumed oak display shelves.
The exterior is composed of clean, custom cut limestone blocks that wrap the facade with a modern version of an old world establishment. Brass window frames break up the exterior stone and echo the interior's brass crown-like table to offer a clean, elegant transition from the exterior masonry to the elegance in the interior display. Finally, modern, brass double doors invite the customer in where they are embraced with the high quality craftsmanship and refined modernity for this classic fragrance boutique.